July 24 -August 5,  2018
(Arrive July 24, depart for home August 6.)

Knitting and Culinary Tour in Argentina and Uruguay
Knitting & Dyeing Retreat with …..

Highlights of this summer's trip include a visit to the Malabrigo yarn dyeing facility in Uruguay, five days in exciting Buenos Aires, a fascinating Street Art/Graffiti Tour, four nights and relaxing days at a traditional ranch (right) with an exclusive retreat/workshop with Joji Locatelli, well-known Argentinian knitwear designer (below), and a dye workshop with expert dyer Alejandra Pont. We will also go to the Malabrigo sheep ranch and meet the Merino and Corriedale sheep that produce the famously soft Malabrigo fiber! Of course we will visit charming Colonia del Sacramento, a UNESCO Heritage site across the river from Buenos Aires in Uruguay, and peek into the many shops on the "Yarn Street" of beautiful Buenos Aires. There in the capital city, we'll also have some amazing typical meals and we'll enjoy a flamboyant Tango Show with our Farewell Dinner.
Details of flexible itinerary:
We land in Buenos Aires at the EZE airport where you'll be met by Cynthia or her assistant for the taxi drive into the city. Check into our charming hotel in the peaceful and pretty Palermo section of Buenos Aires. Spend time settling into the Argentine rhythm of life and discovering typical foods. We'll take a ferry north across the Rio de la Plata to Montevideo, Uruguay, and there we'll tour the Malabrigo yarn dyeing mill where we will each dye a skein of the most lovely fiber; photo below.
We can't miss the UNESCO Heritage site of historic Colonia del Sacramento, founded by the Portuguese in 1680, and one of the oldest towns in Uruguay. Lonely Planet calls this town "irresistibly picturesque." We'll check out the main sights, then stroll the streets marveling at the colorful old homes and pretty plazas. You can take photos, visit the cool shops and art galleries. We will meet up with some delightful Uruguayan women who have a knitting group, and see what they are working on! Lunch and dinner on your own in Colonia; it will be fun to choose some interesting places near the hotel.
After a couple of nights in this charming and colorful town, we take the ferry back to Buenos Aires to relax and see more of the city. Then we drive south to the most gorgeous traditional Estancia (ranch). During four tranquil days here, we'll immerse ourselves in knitting, making the pattern created especially for BTSA knitters by Joji, using our own hand-dyed Malabrigo yarn. She has designed a pattern that uses the yardage in the weight of Malabrigo yarn that they will let us dye!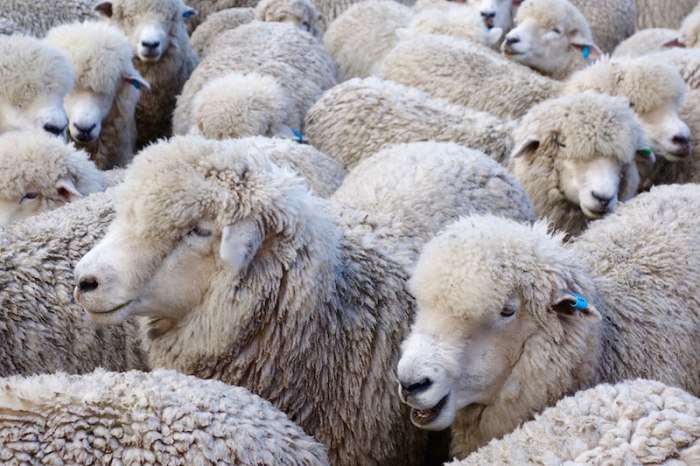 There will be plenty of time to relax, knit, eat and walk over the Estancia's 250 acres, then drink some wine and relax some more! In addition to Joji's workshop and Alejandra's dye lesson, Cynthia will present an Update to Andean Knitting, Powerpoint showing examples of some of the new innovations and techniques done in nearby Bolivia and Peru. The estancia house has roaring fireplaces in the library and living room so it is very cozy for hanging out in the evenings. During the days, we can walk outdoors or knit or read a good book, between cold drinks!
Food at the Estancia is plentiful and delicious; we will savor the famous Argentine BBQ meats and sausages called asado; vegetarians will have other options. At the Estancia, we will enjoy some of Argentina's most classic dishes and typical desserts. And one day we will make our own lunch of empanadas! People from last year's trip are still craving the rich homemade caramel topping called dulce de leche! Every day we will have tea and cookies in the afternoon, then dinner later, as is the custom.
After we return to the capital, we'll enjoy the scene at the lively weekend art and antique market, then we'll see the fascinating Recoleta Cemetery which contains many elaborate marble mausoleums, decorated with statues, in a wide variety of architectural styles. Many Argentine presidents are buried here, as well as Eva Peron and other famous people. Then you can wander along the "Yarn Street," within walking distance of our hotel; we found that the shops sold mostly synthetic yarns, but there are a couple that carry other fibers, and some of the synthetic is quite unusual and appealing. Dinner on your own tonight.
The next and final day is at leisure: shop some more, relax and wander around the neighborhood, then pack up your suitcases for the trip home! Lunch on your own this free day. Fabulous Tango Show and Farewell Dinner on last night.
Plan your plane departure time for the next day, August 6, but don't leave too early in the  morning so you can enjoy the TANGO SHOW and Dinner and wine at Angelito's the night before.

TOUR PRICE: $4350.
(Single supplement available for $825.)
Includes 13 nights accommodation in double/twin rooms in comfortable hotels with private bath, and at the historic estancia (hacienda) with some shared bathrooms; all meals except a few lunches and dinners on free days when the group is not together, soft drinks and water during all meals, dye and knitting workshops by >>>>>>, taxi transportation into city from Buenos Aires airports on group arrival date, all interior transportation by private Mercedes Sprinter van and professional driver, city taxis, and modern ferry boats (BuqueBus) across the river between Argentina and Uruguay; Street Art Tour around Buenos Aires, Tango Show and dinner, skein of Malabrigo yarn to dye for workshop project, new unpublished knitting pattern by >>>>>, just for us.
Not included: International air fare, airport departure transportation, alcoholic beverages, personal items such as luggage porter tips, and between-meal snacks and drinks (if you haven't eaten enough at our bountiful meals!).
We will arrange your airport departure transportation for you, but it is not included because everyone departs at different times/flights.
If you arrive at either Buenos Aires airport on a different date from the group arrival date, you'll pay the taxi into town, but the hotel will arrange your pickup at the airport.
For more images, see the Argentine and Uruguay trip Photo Gallery.