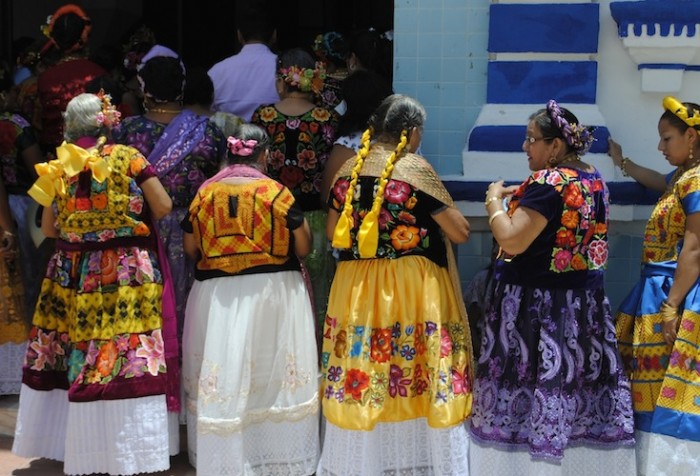 August 9-22 2013
ARTS, CRAFTS AND FESTIVALS OF OAXACA, MEXICO
Travel with the Experts!
Join Chloe Sayer, expert in Mexican culture and textiles, and Cynthia LeCount Samaké, expert in indigenous world textiles, on this 14-day discovery tour to the beautiful and tranquil state of Oaxaca, Mexico.
A comfortable hotel in Oaxaca City will be the base for day-trips to villages, local arts and crafts markets, magnificent colonial churches, superb museums and fascinating archaeological sites.  We will also visit many renowned artists in their studios; these are artist friends that Chloe has known for decades and has interviewed for her textile and costume books.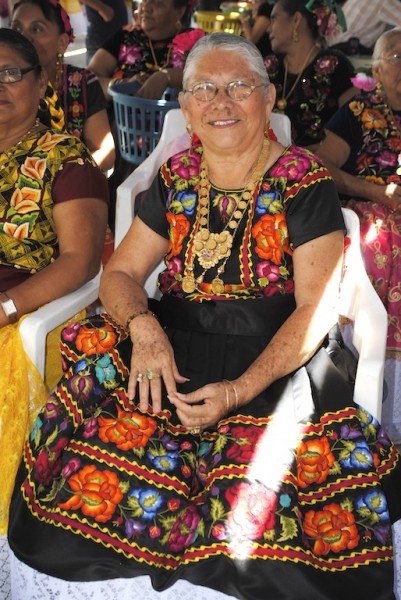 Then we travel south to the Isthmus region to attend the lively Festivals of the Assumption, meeting the Zapotec women who are world-famous for their spirit, beauty, and gala attire! We will also visit the skilled embroiderers who create the festival clothing.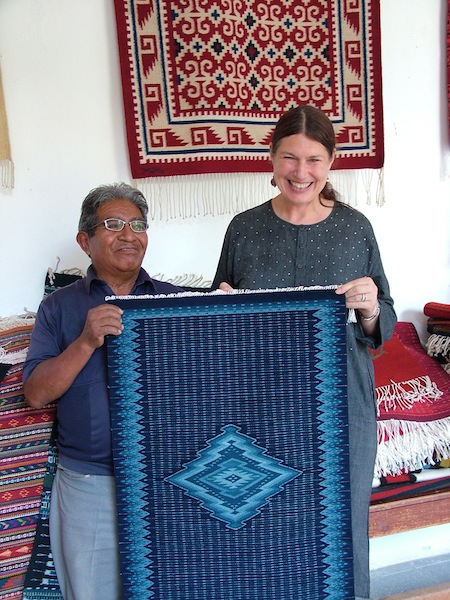 As you see here, we love to dress in typical gala style for the fiesta; we'll show you an entire market full of the beautiful embroidered huipiles for you to buy, or even rent so you can join the festivities!
Later we return to Oaxaca City for free time to enjoy the charms of the shady plazas, the superb restaurants and the fascinating markets and shops.
Arrive on August 9, depart for home on August 23.