March 10 – 23, 2016 (Arrive March 10; depart for home March 24)

This trip includes the Cuzco Festival of 'Lord of the Earthquakes,' textile villages, exquisite cuisine, and Inca architecture at Machu Picchu.
Trip Highlights:
•  See the spectacular 'Lord of the Earthquakes' festival in Cuzco.
•  Visit textile villages to meet the knitters and weavers, dyers and spinners.
•  Dine in Peru's most celebrated restaurants.
•  Thrill to Machu Picchu's Inca engineering marvels.
•  Learn to prepare Lima's specialties with a renowned Chef.
•  Savor a traditional village lunch with a local family.
•  Toss good luck red flowers onto the Christ statue in the procession.
•  Remember this once-in-a-lifetime experience with a custom Recipe
and Photo BOOK documenting your trip.
This exciting new trip focuses on experiencing cuisine in Peru from a wide variety of cultures, influences, and climates –  from Lima's haute cuisine spots to a typical savory soup enjoyed with Andean highland villagers. In between we'll eat at neighborhood warikés (small out-of-the-way places) known locally for their superb food.
We will sample foods from the jungle to the highlands, and from the desert to the coast. Cuisine differs markedly from Trujillo in the north, to Arequipa in the south, and from dry coastal Lima to the verdant Amazon region– with many fusion elements in between.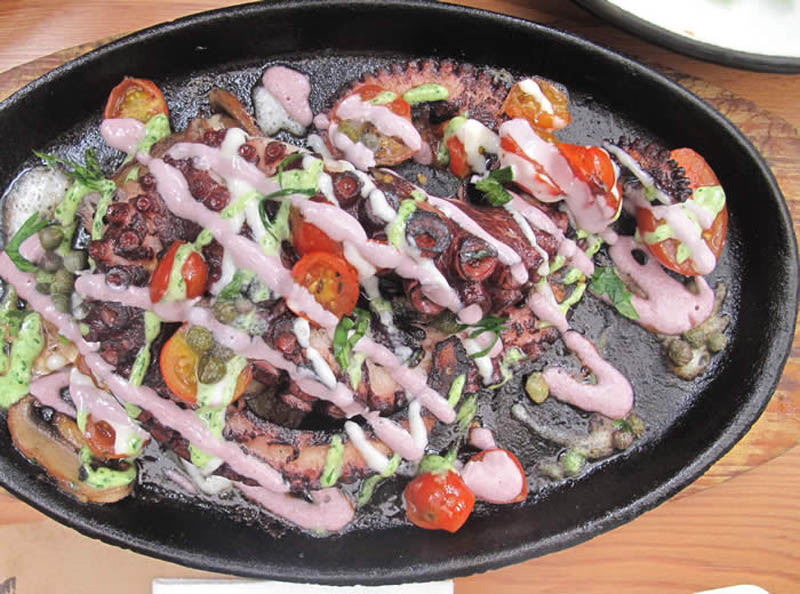 This trip is organized and led by Cynthia LeCount Samaké (with 30 years travel experience in Peru)  and Peruvian Veronica Samanez, above.  We will see traditional Andean foods growing in the fields, such as red amaranth, quinua and quiwicha, native potato varieties, fava and lupine beans, and we'll try various dishes incorporating them.
You will be able to decide what dishes to order. Adventurous meat eaters can try new and surprisingly delicious dishes such as herb-stuffed guinea pigs and grilled alpaca, or old favorites like Pollo a la Brasa. In a village high above Cuzco, we will watch the knitters and weavers, then share a traditional lunch of soup and boiled corn with indigenous Quechua speaking friends living there, photo below.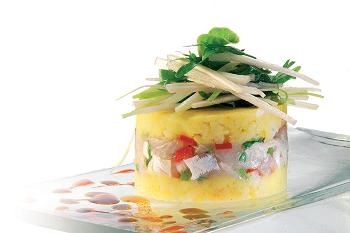 Seafood lovers flock to Lima for the tender lime-drenched ceviche, paired with a savory yellow potato causa layered with a mixture of crab or tuna and other ingredients; right. The list is endless! Peru has a lively restaurant scene and we will dine in some of the oldest and most famous, as well as some of the newest and hippest places.
TRIP COST:  $4250
Single Supplement  $395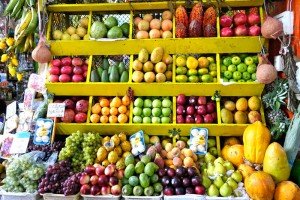 INCLUDED:
• 14 nights accommodation in boutique or heritage hotels
• All meals, soft drinks and water with meals (except 3 meals on your own in Cuzco)
• Bottled water in the van on day trips
• LIMA – CUZCO round-trip flights
• All transportation within Peru by private van
• All group airport arrival and departure transport on designated arrival day
• All entrance fees to the museums, archaeological sites and group events on the itinerary
• Natural dye workshop in village (you purchase the white alpaca yarn)
• Spanish- and English-speaking tour leaders/textile expert to accompany the tour
• Private professional, licensed guide at Machu Picchu.
• Cooking class and demo in Lima
• Photo and recipe book documenting your journey!