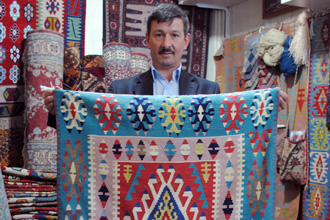 May 24 – June 7, 2015. Fly home June 8.

This exciting 15-night trip begins in Istanbul, continues east to Tokat, south into Cappadocia, then circles west to the carpet-making area of Konya, the ancient sites of Çatalhuyuk and Pergamon, and north to Bursa, before returning to Istanbul. Along the way, we'll see ancient UNESCO Heritage archeological and architectural sites, eat wonderful Turkish typical foods, traditional textiles — in museums and private collections. We'll also meet the Turkish people in their homes, markets and workshops. We'll watch carpet knotters, needlework flower makers, and block printers, and we will learn about the complex and fascinating ancient history of Turkey.
TRIP DETAILS: Our pretty Istanbul hotel is in the heart of Sultanahmet, the old historical part of Istanbul – and within two blocks of world-famous treasures: the exquisite Blue Mosque, Topkapi Palace of the Sultans, and the enormous Santa Sophia–once a church, then a mosque, now an amazing museum.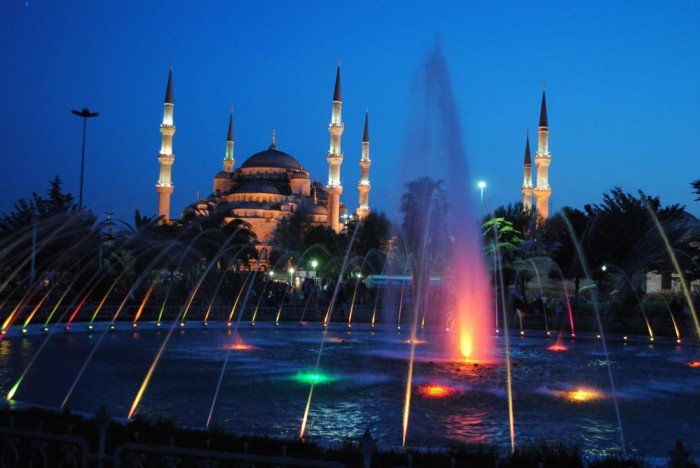 We'll stroll the Grand Bazaar, and see the best of Istanbul's sights before heading into the Turkish countryside.
We fly east to the traditional town of Tokat where we'll visit the brand new museum, and the artisan market–and have our private block printing workshop. The master printer will show us how to stamp cotton scarves (provided, and shown below), called yazma–using your choice of the hand-carved wood-blocks traditional to the area. Later we'll go through the new Tokat Archaeology and Ethnology Museum, in a wonderful old brick bedestan or bazaar-workshop building. We'll savor the local foods, including a famous and delicious regional pasta dish called manti.
Continuing south, we head to the stunning and fascinating Cappadocia area. There we'll sleep peacefully near Urgup village, in cozy rooms at our unique and delightful cave hotel. In our cooking class in a village home, we will learn to make delicious traditional dishes, perhaps bouerek or dolma, with fresh local, organic ingredients.
Another wonderful experience in Cappadocia is the optional hot air balloon ride* over sensational, eroded tufa stone landscapes. The balloons float safely and silently over the area, offering the passengers unparalleled views of the "fairy chimney" volcanic formations. Contrary to expectations, the early morning ride is not freezing cold; passengers are kept toasty warm by the balloon heaters. (Anyone not ballooning may sleep in, as the balloon crew leaves at 6am and returns for breakfast around 9am.)
From Cappadocia, we'll drive west and visit remains of the fascinating ancient city of Çatalhuyuk, believed to be the oldest city in the world, and a UNESCO World Heritage site:  "The taller eastern mound contains eighteen levels of Neolithic occupation between 7400 BC and 6200 BC, including wall paintings, reliefs, sculptures and other symbolic and artistic features. Together they testify to the evolution of social organization and cultural practices as humans adapted to a sedentary life. Çatalhöyük provides important evidence of the transition from settled villages to urban agglomeration, which was maintained in the same location for over 2,000 years. It features a unique street-less settlement of houses clustered back to back with roof access into the buildings."
And we'll visit Konya, famous for beautiful flat-weave (discontinuous weft, or tapestry technique) rugs, and as being the home of famous Sufi poet Rumi.
From Konya, we will fly north to the ancient Greek and Roman historical site of Pergamon (282-129 BC) (present-day Bergama) and visit the Temple of Trajan and other spectacular monuments and theatres, as well as the excellent Pergamon Museum.
Next day we'll drive to Bursa to see the old silk market called Koza Han. You'll meet the best antique textile dealers who will show us the incredible embroidery and needle lace in their collections. We will also marvel at the traditional costumes of the Ullumay Museum of Ottoman Folk Costumes.
Then we'll drive back to Istanbul to see more of that charming city. For our final and free day in Istanbul you can see something new in the city, or return to a favorite place.
Visit the excellent Archeology Museum (near our hotel) or try the hamam for a sudsy scrubdown, or see the Blue Mosque again, shop for final souvenirs, go back to the Grand Bazaar – your choice! Lunch on your own this day. Pack up and organize for flights home. (Last included night of hotel.)
Farewell Dinner with group.
Fly HOME: June 8.    Be sure you check out the Photo Gallery of TURKEY here.
Tour Price:  $ 4295  6 people minimum; 12 people maximum.
Includes the following:
15 nights accommodations, (double occupancy, in charming boutique class hotels, or good modern ones when necessary)
All meals and non-alcoholic beverages–except lunch and dinner on 2 free days when group is scattered.
TWO interior flights: to Tokat and to Bergama
All ground transportation by private, high-top Sprinter van with excellent, professional driver
Bottled water in the van for road trips
Transportation to/from airport on set arrival and departure dates
English-speaking, licensed Turkish native guide
Cooking class and lunch in private home
Entrance to all historical sights on the itinerary
Private Tokat scarf printing workshop with your creations to take home.
Photo book of your adventure!
Not included: Personal items such as phone calls, internet fees [most of our hotels have free wi-fi or a computer you can use]; laundry; overweight luggage; Turkish visa fee [$20 for U.S.]; airport transportation for airport departure; sites or activities not on the itinerary, between-meal snacks and bottled water when not in the van.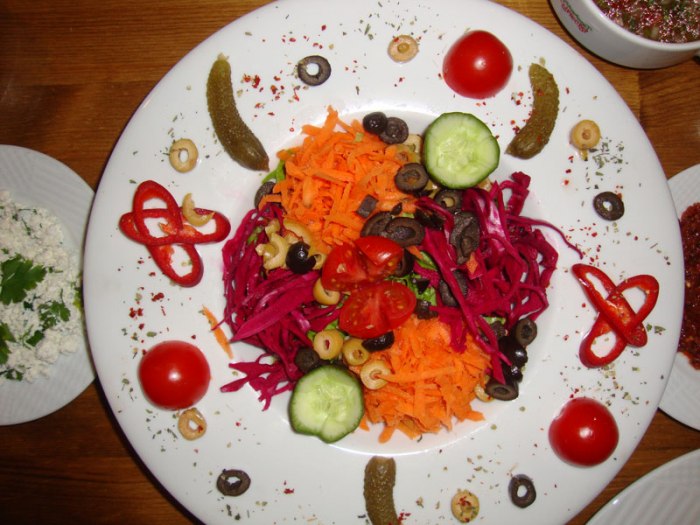 For more information, E-mail Cynthia: [email protected]
or call 707-939-8874.
Single Supplement: $775
*OPTIONAL hot air ballon ride: Around $200 (to be paid directly to balloon tour company in Urgup).