This fascinating tour includes beautiful but little-visited, non-touristic parts of Turkey. After a dozen trips to this delightful country I wanted to discover some different destinations. Thus was born our new series of Off the Beaten Path tours.
I got out a map of UNESCO sites and plotted out a big circle of interesting and new-to-me places to see around the country. I discovered Safranbolu with its charming Ottoman architecture and the stone gates of Hattusha, the ancient Hittite capital. I happened upon a photo of huge rectangular stones balanced in a breath-taking structure at the Blaundos site (see below) and decided we needed to see that.
Finally I've included two classic and historically important stops – the stunning Cappadocia area in central Turkey, and the ancient Roman city of Ephesus, conveniently located on our route back to Istanbul. In between we'll learn about renowned regional cuisine and see some spectacular museums. This is a perfect tour for those of you who are interested in everything – from textiles and archeology to Ottoman architecture and typical cuisine!
TRIP HIGHLIGHTS
Explore 6 UNESCO World Heritage sites: Safranbolu, Cappadocia, Hattuşa, Ephesus, and more.
See the Blue Mosque and Hagia Sophia in Old Istanbul.
Sample and learn about authentic Turkish foods everywhere we travel
Watch rug knotters and carpet weavers work their magic
See the turquoise-domed mausoleum and museum of Rumi, mystic poet who lived in Konya.
Whip up a Turkish meal in a private home cooking class
What's Included in The Trip?
An Overview of Your Journey
Welcome to Istanbul!
We'll fly into Istanbul, one of my favorite cities in the world! Turkish Airlines and others do this efficiently; we'll send flight suggestions later.
Our pretty hotel is located in the heart of Istanbul, two blocks from world-famous architectural and cultural treasures. For our UNESCO visit of historic Istanbul sites, our excellent guide will explain treasures such as the exquisite Blue Mosque. The huge edifice was started in 1609 and finished only 7 years later.
We'll also visit the nearby Aya Sophia, and learn its complex story as the superb building was changed from church, to mosque to museum, and most recently back to a mosque.
The Grand Bazaar is within easy walking distance to the hotel so we'll familiarize ourselves with the pedestrian route to this shopping mecca of blown glass lamps, rugs, textiles, and jewelry. We'll head to a favorite place for a succulent lunch at a friend's cafe in a little side lane.
Constructed in 1455, the Grand Bazaar is one of the largest and oldest covered markets in the world, with over 4,000 shops. Previously, merchants here were known for pushing a hard sale, but now the ambiance is friendly with jovial banter and little pressure. They have understood that tourists don't like being force-fed little glasses of tea while they attempt to choose a rug!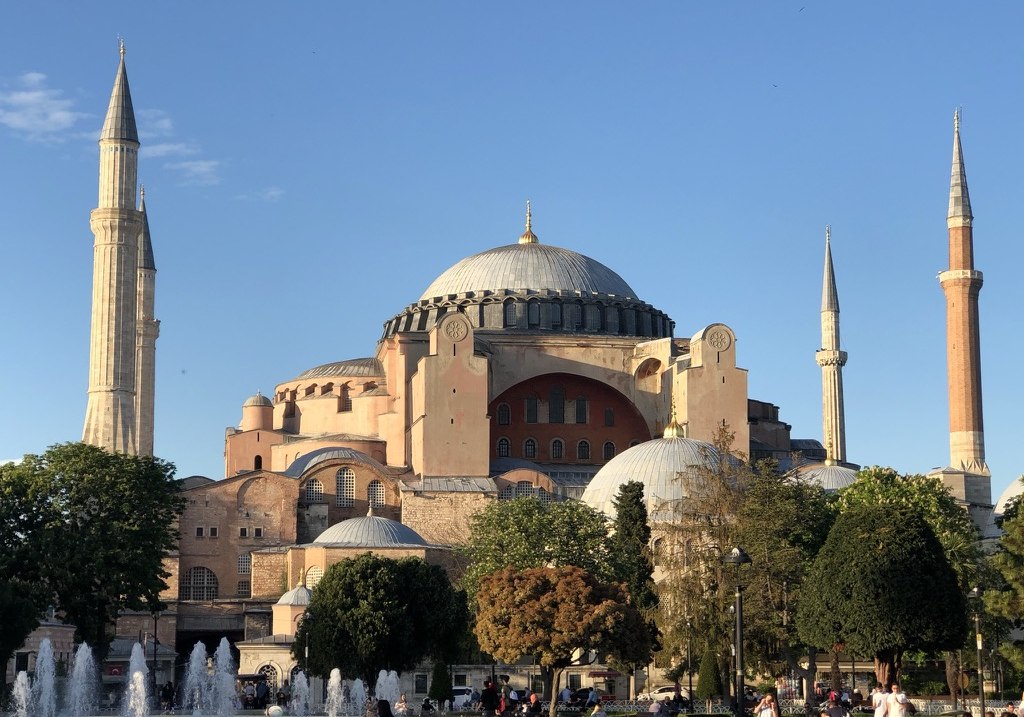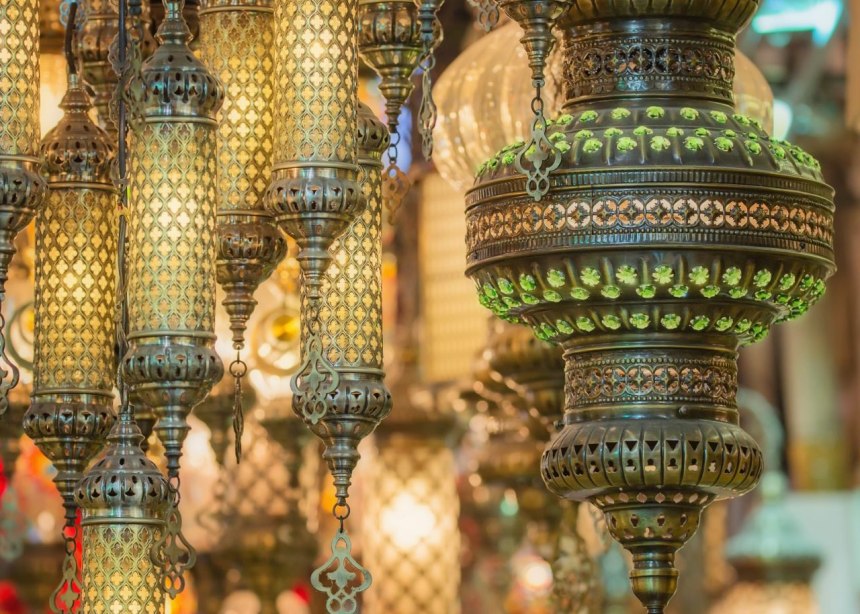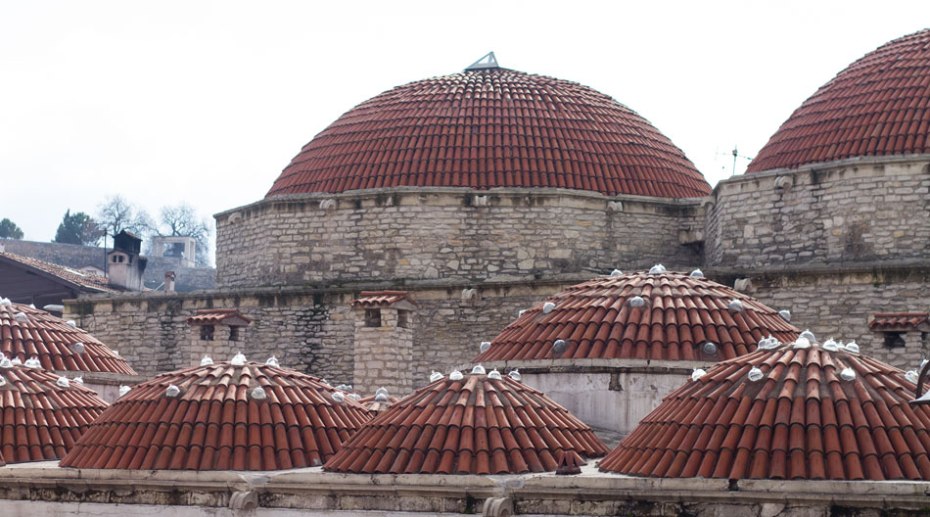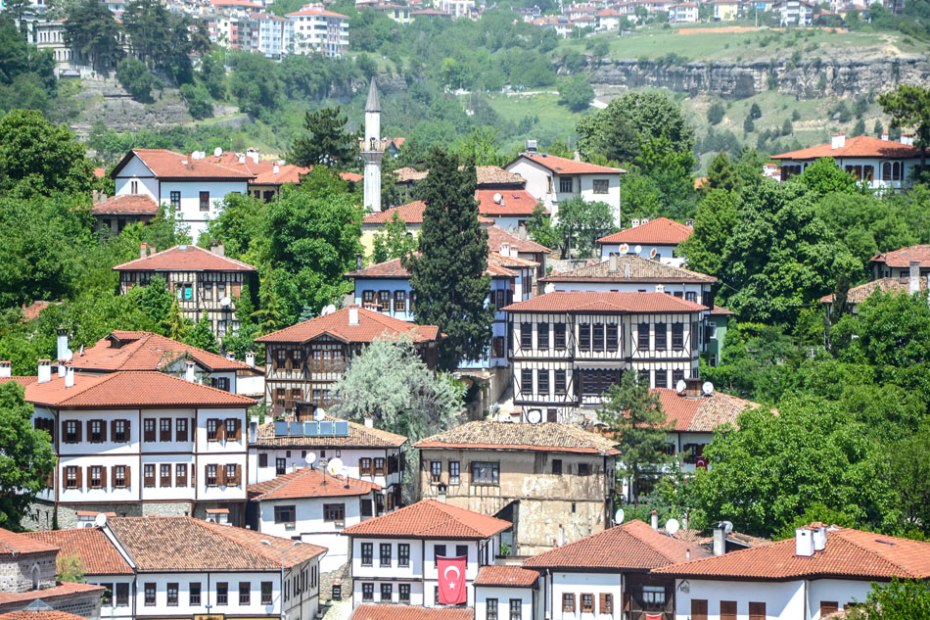 The UNESCO Heritage of Safranbolu
After two nights in Istanbul, we'll hop in the Sprinter with our excellent driver and guide, and head east into rural Turkey.
The UNESCO-designated town of Safranbolu is the first stop on the 'off the beaten path" part of our adventure. From the 13th century to the advent of the railway in the early 20th century, Safranbolu was an important caravan station on the main East-West trade route. The Old Mosque, ancient hamam (bath center) and Süleyman Pasha Medrese were built in 1322. Safranbolu enjoyed great prosperity as a trading center. As a result, it set a standard in public and domestic architecture, with its apogee in the 17th century. The Safranbolu Ottoman styles exercised great influence on urban development over a large area of the Ottoman Empire.
The old Çarşı district contains hundreds of preserved, red-roofed Ottoman houses on cobblestone streets. Safranbolu is famous for saffron of course, and delicious Turkish fruit jelly candy with pistachios, called lokum. We'll take time to explore the old part of the city with lots of saffron and lokum shops, and we'll sleep in a traditional Ottoman style hotel.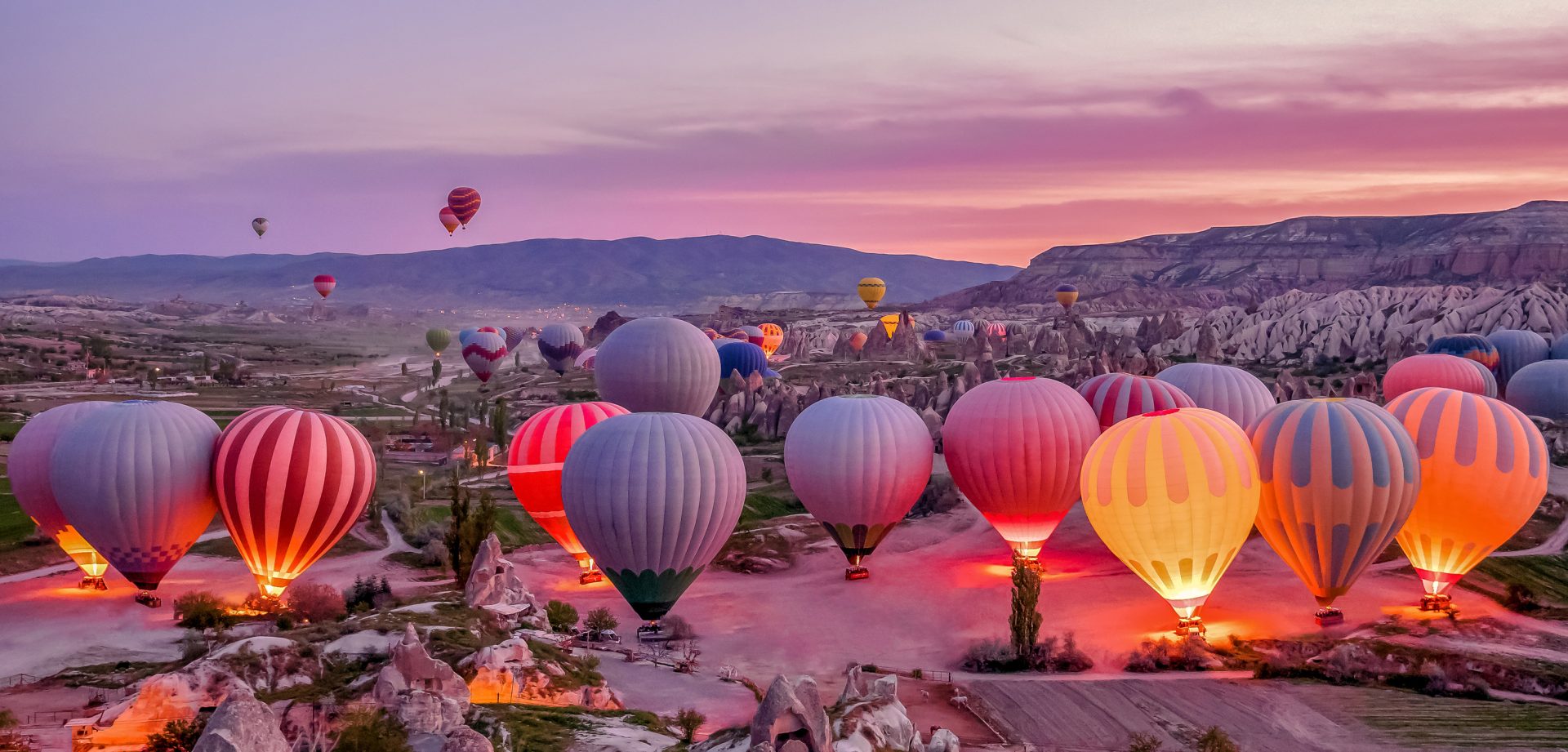 Hattusha and Cappadocia
Continuing eastward, we come to Bogazkale, and our next destination: Hattuşa, the Hittite capital. A monumental enclosure wall about 8 kilometers long surrounds the whole city. The site is impressive and this visit will add another puzzle piece to our view of the complex history of Turkey.
Continuing south, we head to the Cappadocia area with its dramatic eroded landscape. There we'll sleep peacefully near Urgup village, in cozy rooms at our unique and delightful cave hotel. In our cooking class in a village home, we will learn to make delicious traditional dishes for our lunch. We'll also visit a carpet gallery in Urgup to learn about local styles and weaving techniques.
One day in Cappadocia will be spent exploring the astonishing eroded rock shapes and valleys that make the area famous. The density of Cappadocia's cave-houses, secret churches, and subterranean cities within the rock formations make it one of the world's largest cave-dwelling complexes. In Cappadocia you can soar over the amazing landscapes on the highly recommended (and included) hot air balloon ride. (Last year, the weather was too windy to fly, so we'll hope for a calm day!) The balloons float safely and silently over the area for an unparalleled view of the unusual "fairy chimney" volcanic formations.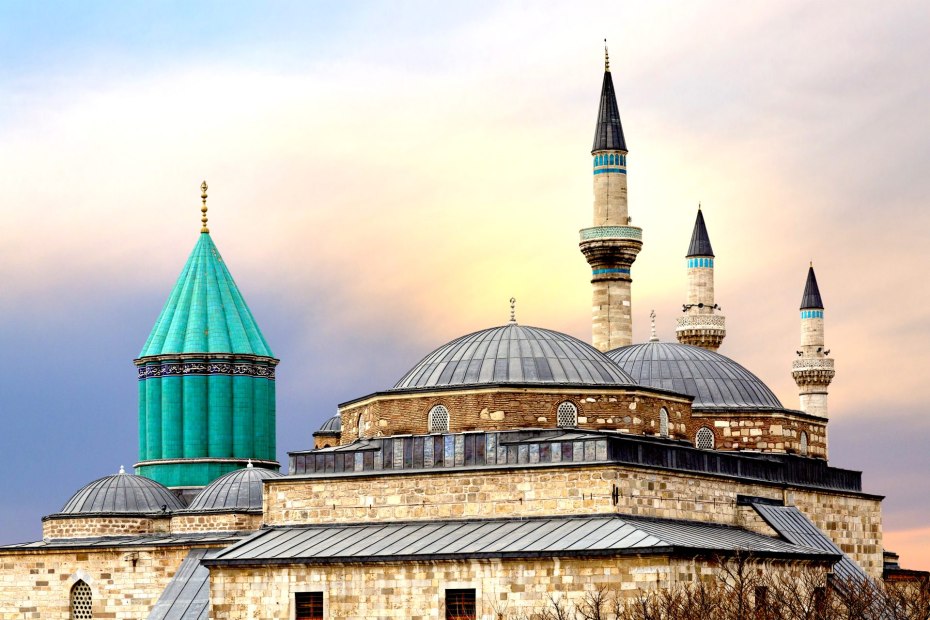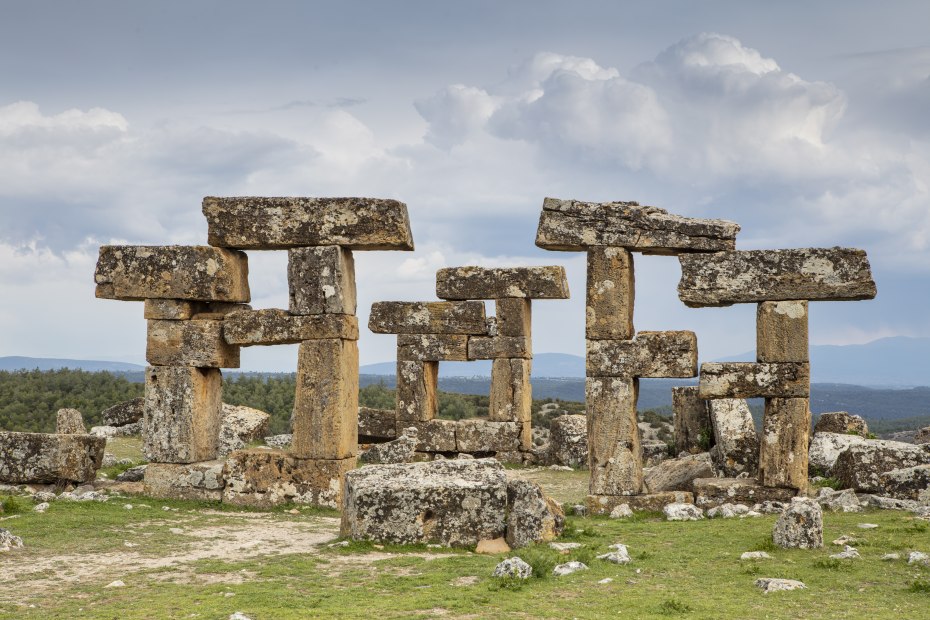 From Cappadocia to
Ancient Anatolia
From Cappadocia, we'll drive west to Konya, a bustling city best known as the home of famous Sufi poet, Rumi. His mausoleum is a tentative UNESCO site, a pilgrimage destination and a museum of ancient Korans and manuscripts.
The area is also famous for beautiful flat-weave wool rugs (in discontinuous weft – kilim, or tapestry technique). We will head northwest to a carpet workshop in Uşak to see women working on the typical rug styles.

Then we'll head out of town to the ancient city site of Blaundos with its striking balanced monoliths. For defense, Blaundos was located atop a hill; excavations in the surrounding canyon have revealed 400 decorated rock-cut tombs carved into the steep canyon walls. These works of art date to 1,800 years ago, when the ancient city was under Roman control.
Archeologists continue to excavate the site and in addition to the ancient tomb sites, have found a theater, stadium, colonnaded street and well-preserved city walls.
Ephesus and Selçuk
Continuing west, we'll head to the modern-day town of Selcuk and the famous archaeological site of Ephesus, an ancient Ionian Greek city. The guide will explain the history of the partially reconstructed city. It was an early seat of Christianity and said to have been visited by St. Paul; the Temple of Artemis is also here in this fascinating site.
Selçuk also has a number of interesting shops with carpets and interesting crafts on a tranquil pedestrian street in the old part of town. We'll drive out of Selçuk one day, to attend the huge weekly market in a charming town. We'll marvel at the mounds of freshly-picked produce, and also visit a fascinating felting workshop. Women in this town are masters at making the delicate scarf edgings called oya, and the market offers several booths overflowing with both traditional and modern versions of it. So we will have a chance to see and buy more lovely scarves here. We'll have a delicious lunch at a typical local restaurant near the market.
And finally we'll take a quick flight from Izmir back to Istanbul in the late afternoon. The next day in Istanbul is a free day – yours to explore the city, see something new, or return to a favorite place. Perhaps walk to the nearby hamam for a sudsy scrub down… or you might want to check out The Archeology Museum (an easy walk from our hotel) or the newly-renovated Yerebatan Cistern, underground right at the end of our street. Or on this free day, you might want to just wander this beautiful city.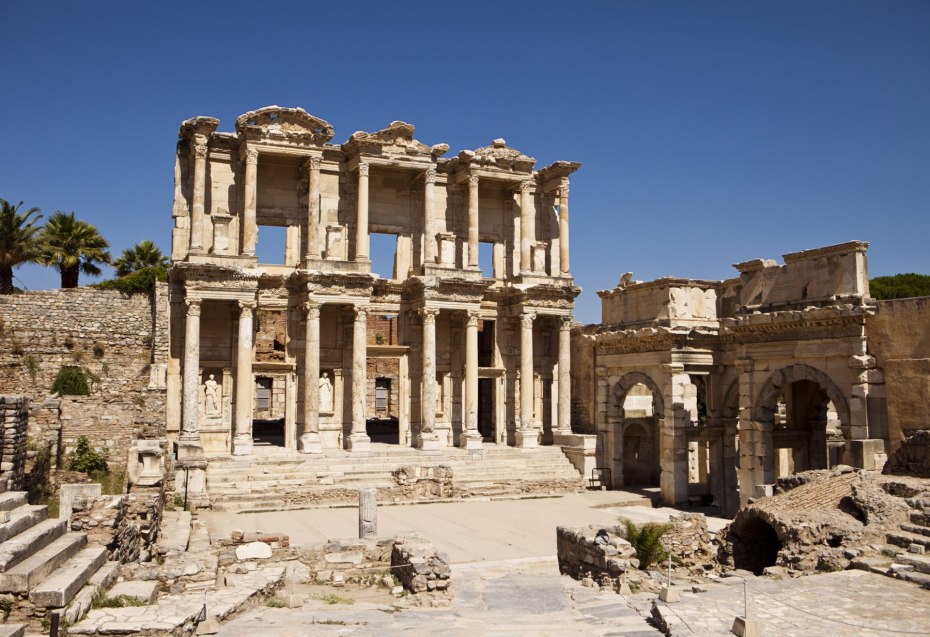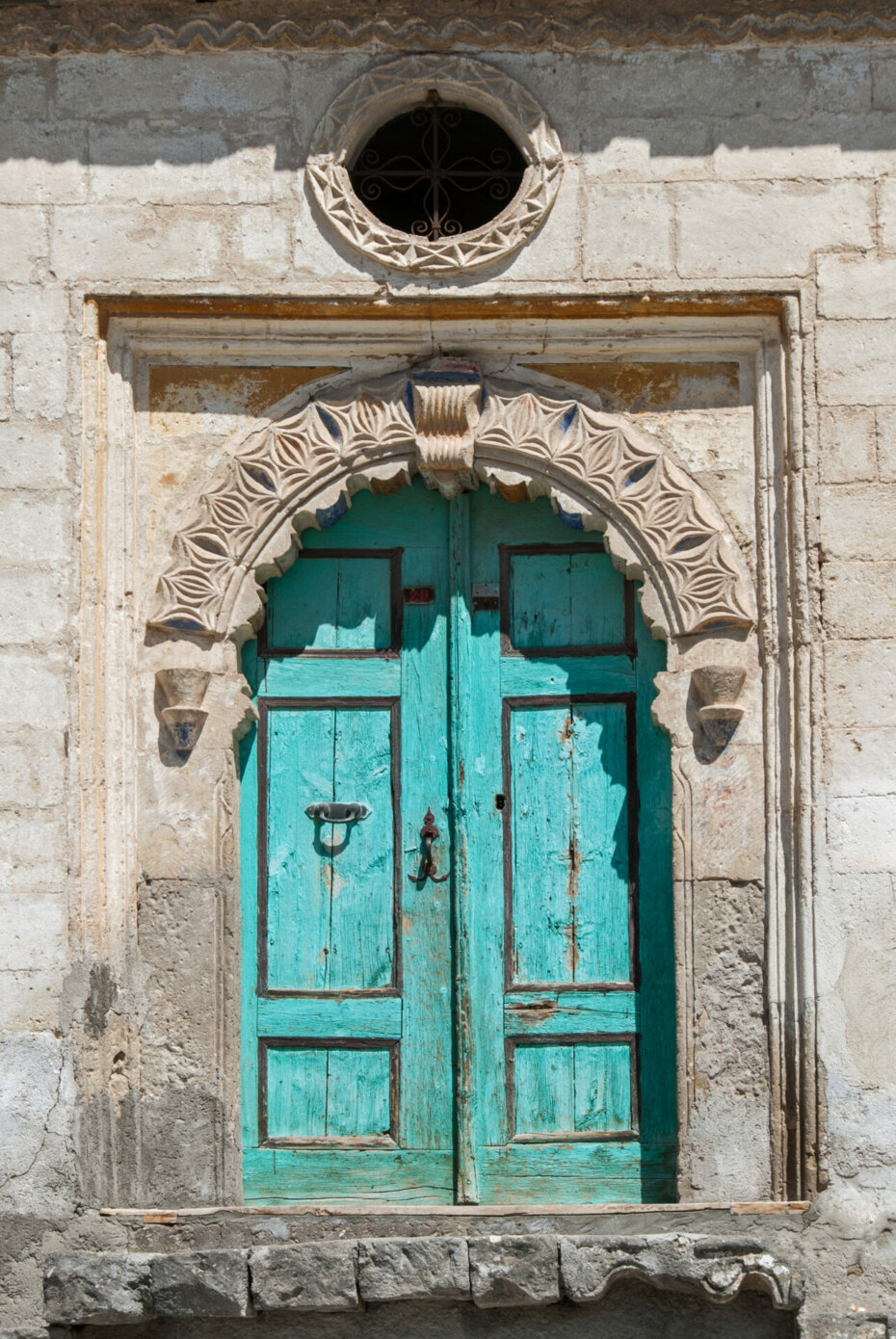 Some of our hotels…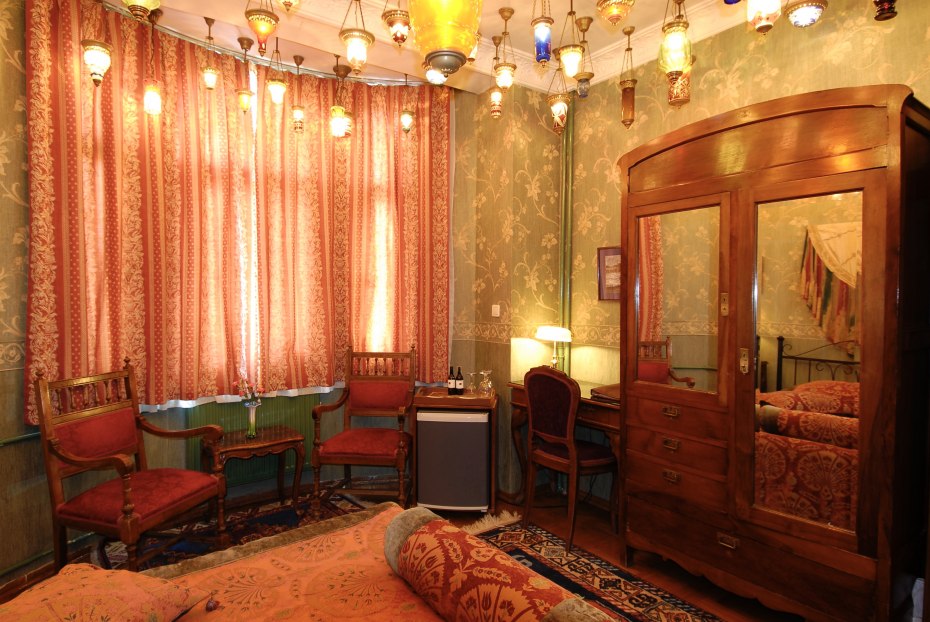 Istanbul Hotel
A cozy Ottoman-era lodging with marble staircases. Located in historic Istanbul, it's just a five-minute walk to the Blue Mosque and Aya Sophia, and a ten-minute walk to the Grand Bazaar. Known for the hundreds of colored glass lamps that hang from the ceilings and the excellent restaurant, the hotel has charming traditional decor and friendly, helpful staff.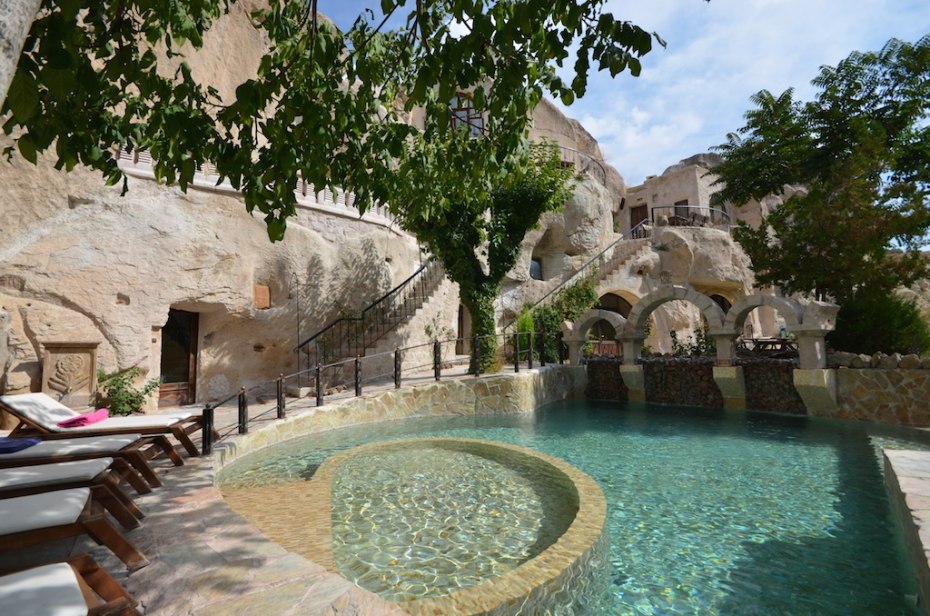 Urgup Cave Hotel
Another cozy and friendly hotel, with spacious 'cave' rooms carved out of the volcanic tufa stone that forms Cappadocia. Set in a tiny, traditional village, the hotel is far from the tourist bustle of the area. It has a superb restaurant and a small dipping pool too. Be sure to ask to see the Byzantine-era rock-cut chapel at the top.
Additional Details & Experiences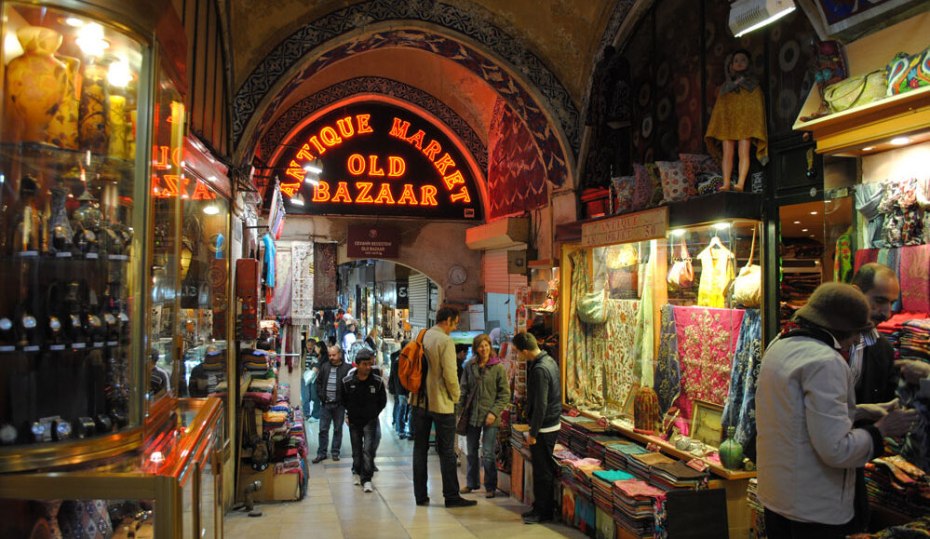 The Grand Bazaar
The whole complex is huge and ancient (from Byzantine and Ottoman times), really a city unto itself with around 5000 stalls. You have to wander far into the little lanes and courtyards (called hans) to discover different areas with good cafes and more unusual merchandise. Explore and you're sure to find some exciting treasures. Buying and selling are like a game; if you are not interested, just smile and move on. Note that the Grand Bazaar is closed on Sundays.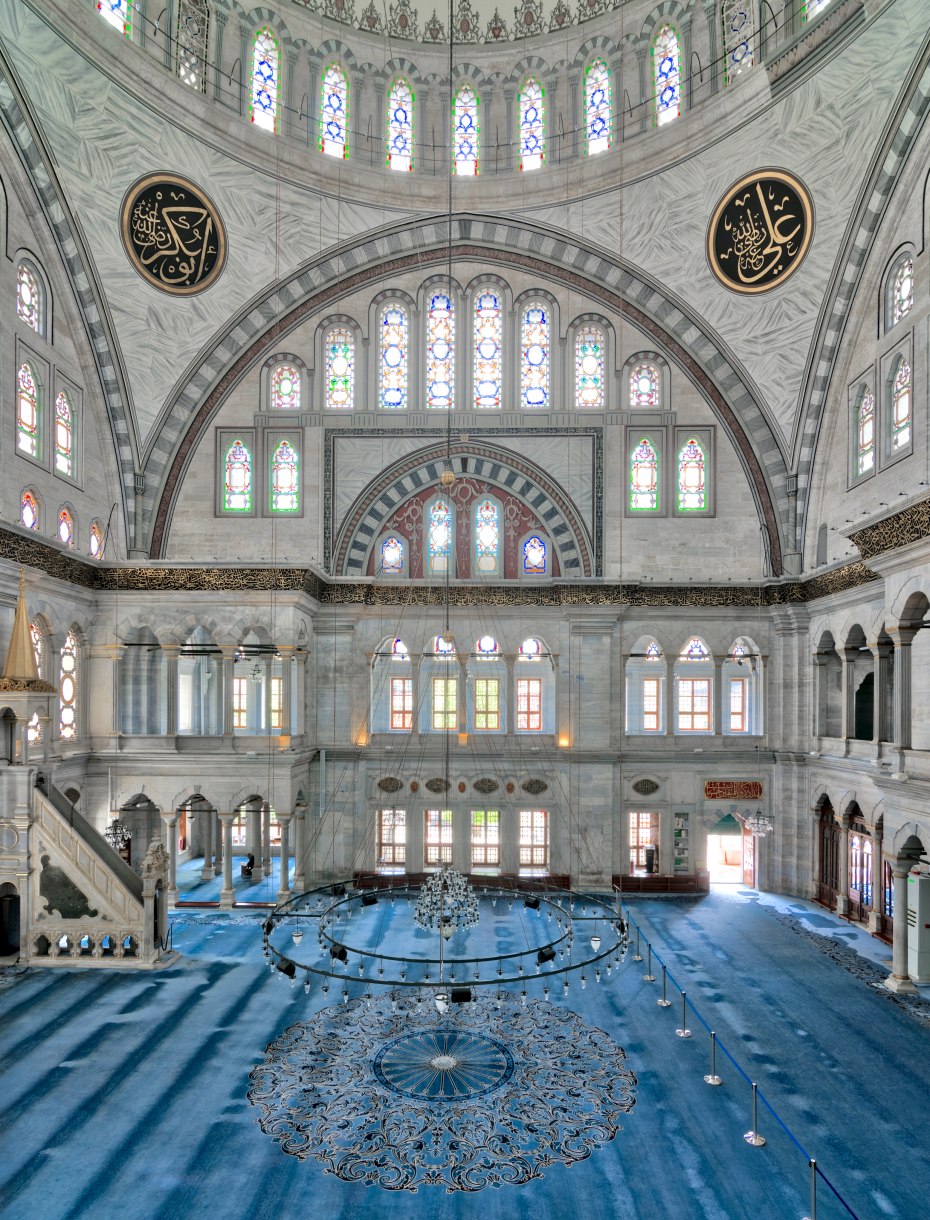 Stunning Nuruosmaniye Mosque
Right on the walking route, before the main Grand Bazaar entrance at Çemberlitaş is the stunning Nuruosmaniye Mosque. Like many mosques, Nuruosmaniye was built as a complex consisting of the mosque itself and a madrasa (religious school), a soup kitchen, tombs, a public fountain, and a library. The elegantly patterned blue carpet was woven especially for this harmonious space. Although it appears quite sleek and modern, this beautiful mosque was finished in 1755.
I have been on NINE of Cynthia's trips: Turkey several times, Peru, Bolivia, Thailand, Laos, Morocco, Mali and most recently Bhutan. You might ask why I keep returning! It's because on each trip I arrive home having had the most incredible time. Always I've met interesting people, stayed in small, boutique hotels and visited the usual tourist sites, but because of Cynthia's ability to strike up hard and fast friendships with her guides and drivers, hotel keepers, shop keepers, and crafts people, we experience an in-depth appreciation for the countries' history, culture and especially of textile arts and crafts.

Anne Duffey

-Davis, CA
Your Trip Leaders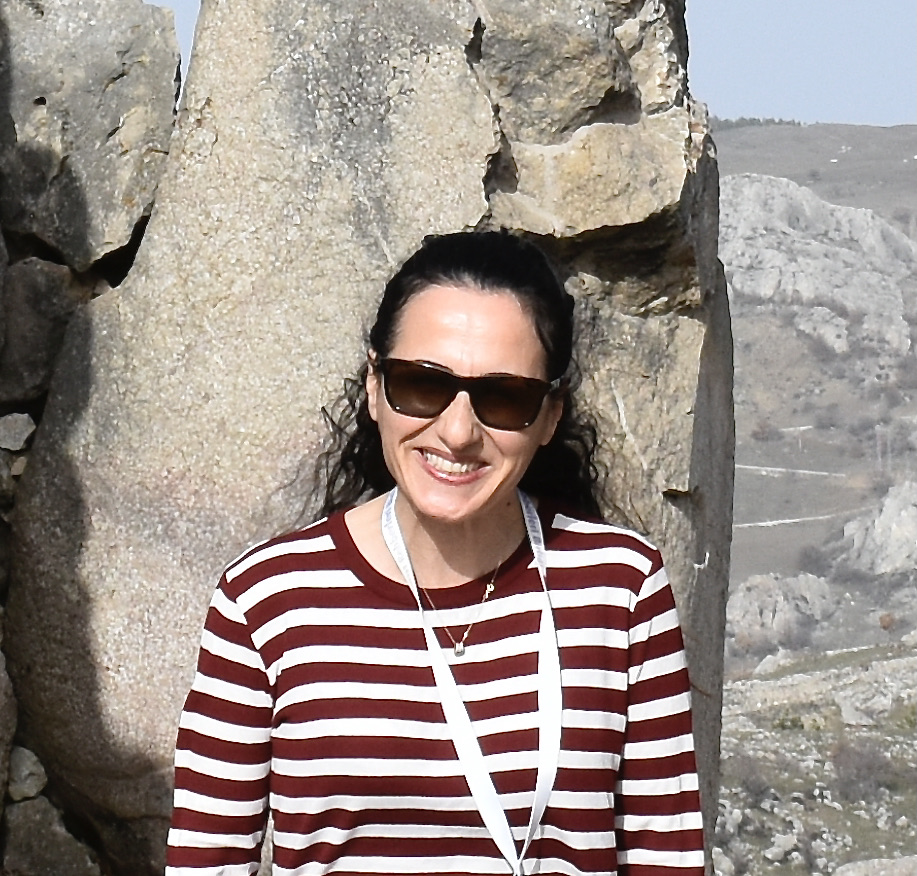 Derya Aydyn
Derya was born south of Istanbul in Bursa, and became a professional tour guide after four years of study and travel to historical and cultural sites. After years as an English-speaking guide in Turkey, she decided to work with tourists from Spain. To that end, she spent months in Antigua, Guatemala, at an intensive language school, and now Spanish travelers are lucky to know her. She readily agreed to do the interesting Behind the Scenes Adventure itinerary to little-known places; we always have a super time with Derya.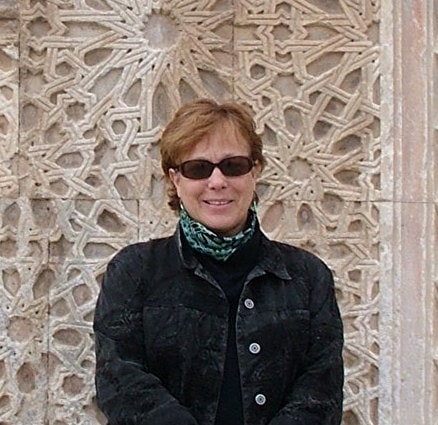 Cynthia Samaké
Cynthia began "Behind the Scenes Adventures" twenty-five years ago, to share with others the traditional textiles, festivals, and cuisine of far-flung countries. Since then, she has led small groups of textile fanatics and friends all over Turkey. Desiring new locations and new types of textiles, she discovered little-visited destinations and has branched out on these Off the Beaten Path tours. Remote and interesting UNESCO World Heritage sites are often highlights.
Check Trip Availability
Trip signups are accepted on a first-come, first serve basis. Please provide your details below and we'll be in touch to confirm whether spaces are still available for this trip. If you need to get in contact, we are available during office hours 10:00 am – 5:00 pm MDT, Monday through Friday.
Registration Information
Dates: October 16 – November 1, 2023
Fly Home: November 2, 2023
Deposit: $500
Tour Cost: $6,585 for 17 Nights
Single Supplement: $750
For more information:
Phone: 707-939-8874
E-mail: info@btsadventures.com
Read: Frequently Asked Questions
Travel Plans
This Turkey tour begins and ends in Istanbul. You will fly into Istanbul's big new airport, with the Airport Code IST, not SAW, the old airport. Turkish Airlines has direct flights from San Francisco and Los Angeles, among other cities, and connects with partners United Airlines, etc.
Visas
You will need a travel visa (called an E-visa or Electronic Visa) to enter Turkey. This is usually quite an easy process, applied and paid for online, then printed out at home. The Turkish authorities offer visas-on-arrival in the Arrivals/Immigration Hall. If there is not a long line, it is very fast. Most people prefer the assurance of an E-visa, gotten online from home.
The latest visa info for Turkey will be sent closer to our departure time. Regulations and prices change often and vary with the citizenship of the traveler applying, so you'll need the latest info.
What's Included
17 nights accommodations in charming boutique hotels or modern hotels in big cities
English-speaking, licensed, professional Turkish guide
All meals – except 2 dinners
All non-alcoholic beverages included with meals (tea, coffee, ayran (yoghurt drink), water, cherry juice (vişne), etc.
Unless a meal is family-style, you may order your choice of dishes in restaurants
Interior flight from Izmir to Istanbul
Hot air balloon ride over Cappadocia, weather permitting.
All ground transportation by private Sprinter van with excellent, professional driver
Bottled water available in the van for road trips.
Transportation from airport to hotel on official arrival date of October 16
Museum admissions visits to see the textiles and archeology of Turkey
Cooking class and lunch in a private home
Entrance to all six UNESCO sites on the itinerary
Photo book of your adventure once you return home
What's Not Included
Turkish visa fee (around $20-50 for U.S.)
Departure airport transportation for flight home from Istanbul; the hotel in Istanbul will arrange vans.
Airport transportation for early arrivals October 15 or earlier
Alcoholic drinks
Guide and driver tips (suggested guidelines to come).
Frequently Asked Questions
General Questions
What information will I receive after registering?
Once you sign up for a trip, we will e-mail a general itinerary, lists of Suggested Reading, what to take, cultural considerations, weather charts, etc.
How can I get a detailed itinerary for a tour?
A day-to-day itinerary will be sent once you sign up for a trip. If you need specific information about the flow of the trip and the pace of the specific activities, before committing to the trip, get in touch with your questions and we will be happy to fill you in.
What sort of clothing should I bring?
When you sign up for a tour, you'll receive detailed lists of what to bring to your destination, as well as weather info, to more easily coordinate your wardrobe with the heat or cold.
We will also include suggestions for appropriate clothing for dressing in conservative countries. Basically you'll need modest clothes that cover your shoulders and legs. Being well-dressed will show the locals that we respect them and their society.
Are laundry services available?
Most hotels have a laundry service and prefer that you don't wash clothes in the bathroom sinks. If there is no laundry service, and you don't want to wash your jeans and wait a day or two for them to dry, asking at the hotel desk is a good place to start.
Please note that it is considered demeaning to wash someone else's underpants, so we ask that you wash your own underpants. Hang them to dry discreetly in the bathroom.
What is the COVID situation?
The COVID situation is changing daily, but Turkey has done well with its vaccination campaign and it continues to improve. Masks are worn in all indoor venues such as museums. Entry into Turkey now requires just a Vaccination card to go through Customs and Immigration. We recommend bringing your original and a copy, and you carry them in two different places. Don't count on having important docs like these downloaded on your phone.
Basically everyone is going about business as usual.
What are the COVID requirements for returning to the US?
There are no longer any COVID 19 health restrictions related to returning to the USA as a US citizen.
Do I need any vaccinations or immunizations?
This varies with each country. Make an appointment with your travel doctor and take your tours itinerary with you. Some areas of certain countries require malaria pills and others do not; same with Yellow Fever and others such as Cholera and Typhoid. He or she will have all the latest requirements at hand. A rural visit to a farm may require extra precautions, for example. We will send you the links to the CDC.gov information pages for your specific destination so that you can ask questions.
You should be current on all your typical childhood and international travel shots such as Polio and Tetanus. Some countries now demand proof of vaccination against COVID. Behind the Scenes Adventures requires you to have two COVID vaccinations. We recommend you have a booster as well.
How much physical activity is involved during the trip?
Each trip has different activity levels that will be fully explained in the specific tour material. But no activities or events are mandatory, and you are always welcome to sit at the bottom of the stairs to a temple or wait in the van while others ascend or visit a particular place. Walking sticks are fine to bring if they help you. We cannot accept wheelchairs or walkers.
For most tours, you'll need to be able to walk the distance of 4-5 city blocks on your own, with sturdy shoes. Please note that sidewalks in many countries are full of big holes and broken cement chunks, with bits of re-bar sticking out, and you must constantly be alert to these dangers. In urban areas where distances are greater, the group will take taxis and/or get help from local assistants. If you need a personal taxi or additional special aid, that will be at your expense.
What will the weather be like?
Our Turkey trips are planned for temperate weather with little or no rain, in April-May and September-October. Average daytime temperatures are usually in the 70s and nights can be cooler, in the 50s. With global warming, it is much harder to predict but we will send weather charts with your pre-departure info.
Meals & Accommodations
What sort of hotels will we be staying in?
The hotels we will be staying in are charming and traditional whenever possible. For instance, two Ottoman-era homes with marble staircases were joined to form our charming Istanbul hotel. Occasionally we stay in a modern hotel if no boutique hotels are available.
Before we depart, we will send you a list of all hotels with contact information in case someone at home needs to contact you.
What sort of food will we be eating?
Turkish food is fresh and delicious, usually featuring locally grown, organic ingredients. Breakfast often consists of many different foods: yogurt, dried fruits such as apricots and raisins, walnuts and almonds, dates, olives, and tomatoes. Fresh breads of different varieties and menemen, a scrambled egg dish with tomatoes and peppers, are both common breakfast specialties too.
Each region has its own specialties, often varieties of char-grilled meats served with grilled vegetables with a big scoop of yogurt. On the coast lots of fresh fish and seafood is served, although it is often prohibitively expensive — and further inland beef or lamb are served with rice. Chicken (tavuk) kebabs are popular everywhere, served with grilled vegetables.
Desserts are everywhere, with crispy baklava being a national specialty. It's made from very thin layers of pastry called yufka, and pistachios or walnuts, soaked in a honey syrup.
Will I be able to accommodate my dietary needs?
If you have any special dietary, health, or nutrition issues, restrictions, etc, there is no guarantee that Behind the Scenes Adventures will be able to accommodate your special diets in foreign countries. Please contact us before departure, and bring sufficient alternative foods. Travelers with severe peanut allergies cannot be accepted. Vegan diets are possible but with much less variety than at home. Vegetarian diets are often fairly easy to accommodate, but also with less variety than what is available at home.
Turkish food is rarely spicy but you can always ask for no hot peppers.
Flights & Travel
Will I need a visa for connecting countries?
It is very rare to need a visa for a connection if you stay in the Transit area. This will be regulated by the connecting country and the airline will send information as to this requirement.
What are the requirements for my passport to be valid?
Your passport needs to have one blank page for your visa, although, with an E-Visa, you will have just a piece of paper to show, and don't need room for anything except Immigration stamps in your passport.
Will I be met at the airport?
Yes! Cynthia, an assistant or a driver will meet you with a sign with your name and/or Behind the Scenes Adventures. They will have your flight schedule and know you will need time to pick up your luggage. Wait for them in the terminal, right outside the Arrivals area, and don't go with any other drivers that don't have your name on a placard.
What is the best airline to fly to the country?
Turkish Airlines is very good and has many flights daily into Istanbul from the USA and Europe.  Several reputable European and American airlines such as United, Delta, Lufthansa and others fly into Istanbul from JFK and other cities. Direct flights on Turkish from JFK, SFO or LAX are much easier, especially nowadays with Covid testing.
What will we use for transportation?
We use a Mercedes high-top Sprinter for interior transportation. We will also fly on one or two interior/domestic flights, still on Turkish Airlines.