People often say the most memorable Behind the Scenes experiences are the hands-on classes and workshops with local artisans, craftspeople, restaurant chefs, and village cooks. Most trips include this type of engaging experience; see photos here of BTSA travelers creating beautiful things and delicious dishes!
Click any photo for slide show of larger images.
Marrakech Cuisine – Morocco
We make a superb lunch in our Moroccan cooking class. First we watch how bread is baked in an outdoor wood-fired oven. Then we move to the modern and pretty kitchen. Each person has a sink, gas burners, cooking utensils, and a monitor to see what the cheerful dada or female chef named Habiba, is doing up in front.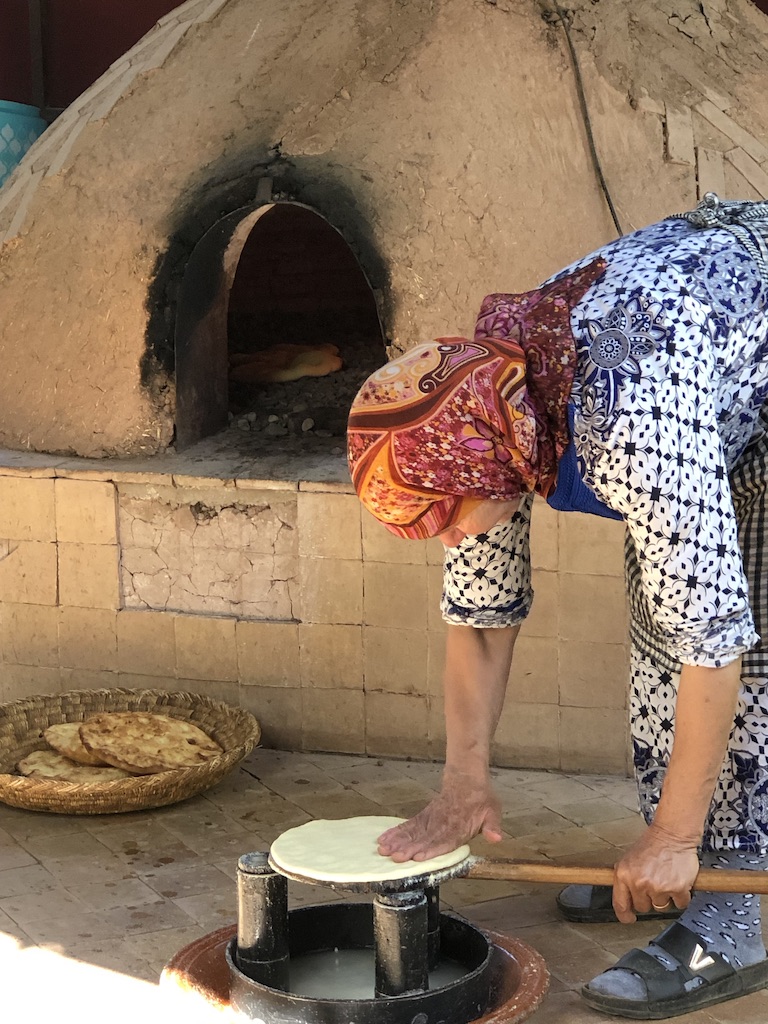 Block-Printing Workshop in Turkey
We use hand-carved wooden blocks to embellish cotton or rayon scarves.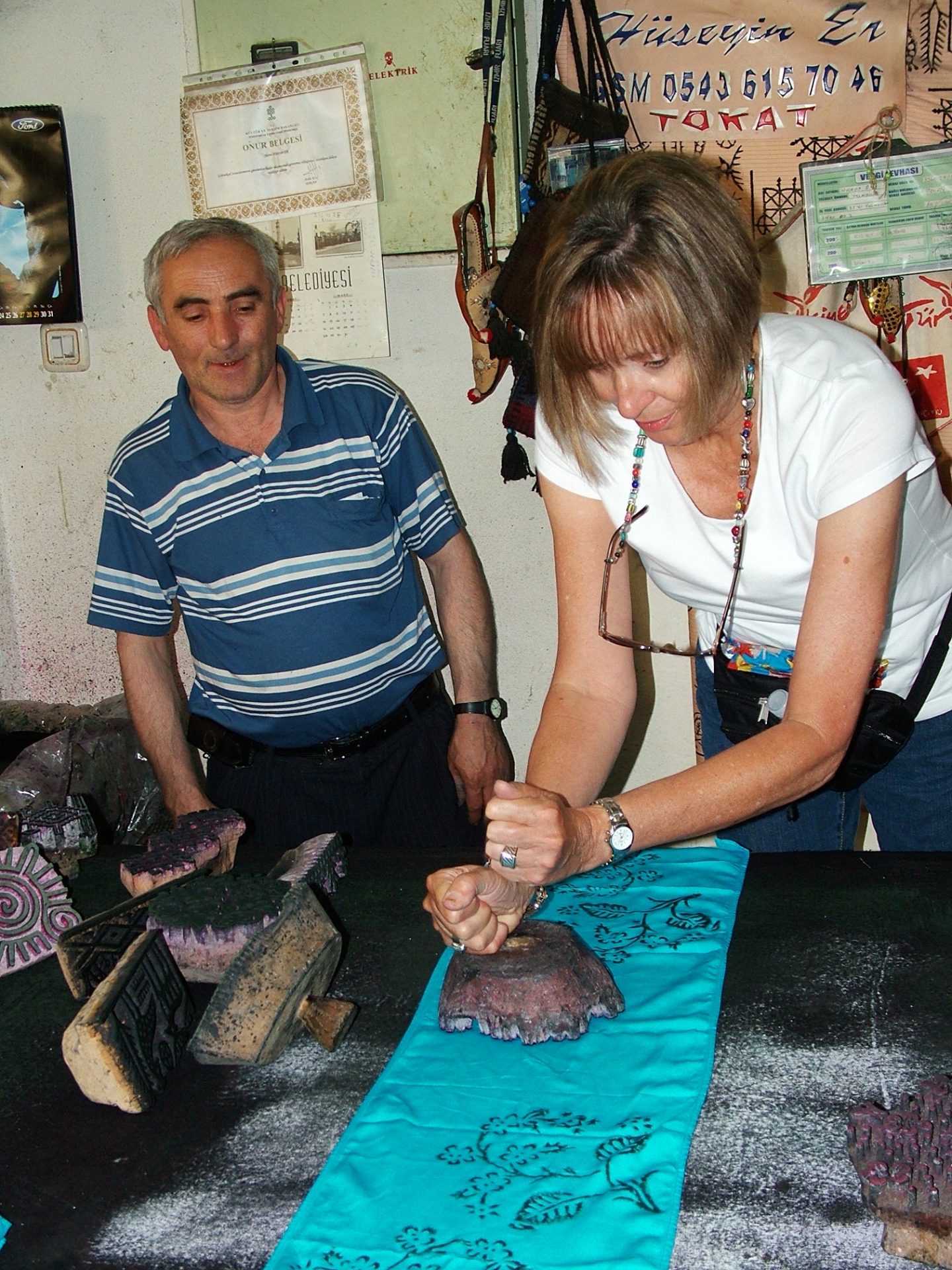 Bandhini tie-dye workshop, Bhuj, India
We tie silk scarves into geometric patterns, then help dye them alongside the masters.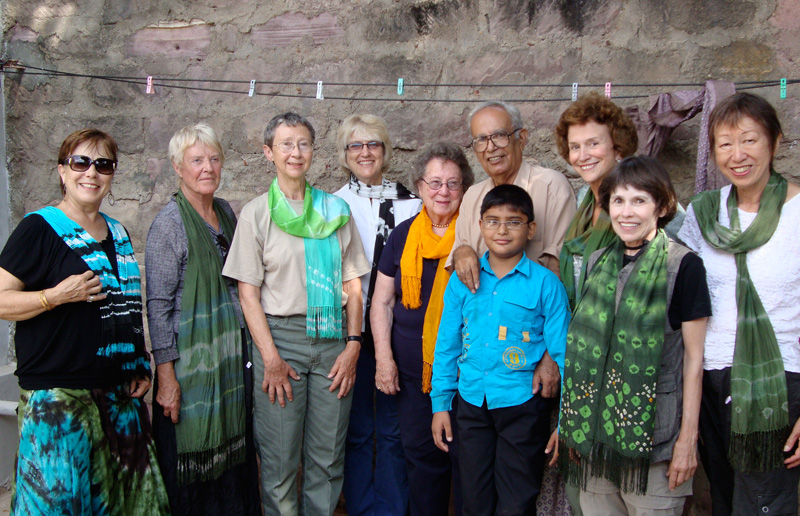 Ghana Batik Printing

Batik designs stamped in hot wax, then dyed several times. We also make recycled glass beads and print Adinkra cloth.